This is a story about dying and what it means to let go. Faced with the ultimate choice, torn between your lost life and an unknown future, will you be able to take the Grim Reaper's hand and pass over to the Other Side? Or will you be doomed to wander the world forever, weighed down by the chains of your past?
About The Grim and I Demo
The Grim and I Demo is a RPG, Indie, and Adventure Demo developed by Hosted Games. On 8/8/2019, it was released on the Steam Store by Hosted Games. The Grim and I Demo can be played and ran on Windows, Mac, and Linux systems. At the moment, there is no confirmed information regarding Steam Deck support for this demo app.
According to Steam's category system, The Grim and I Demo supports the following features:
Steam Achievements
Single-player
Steam Cloud
Game demo
Captions available
Media & Sceenshots
Explore the featured video and screenshots from The Grim and I Demo featured in the Steam Store.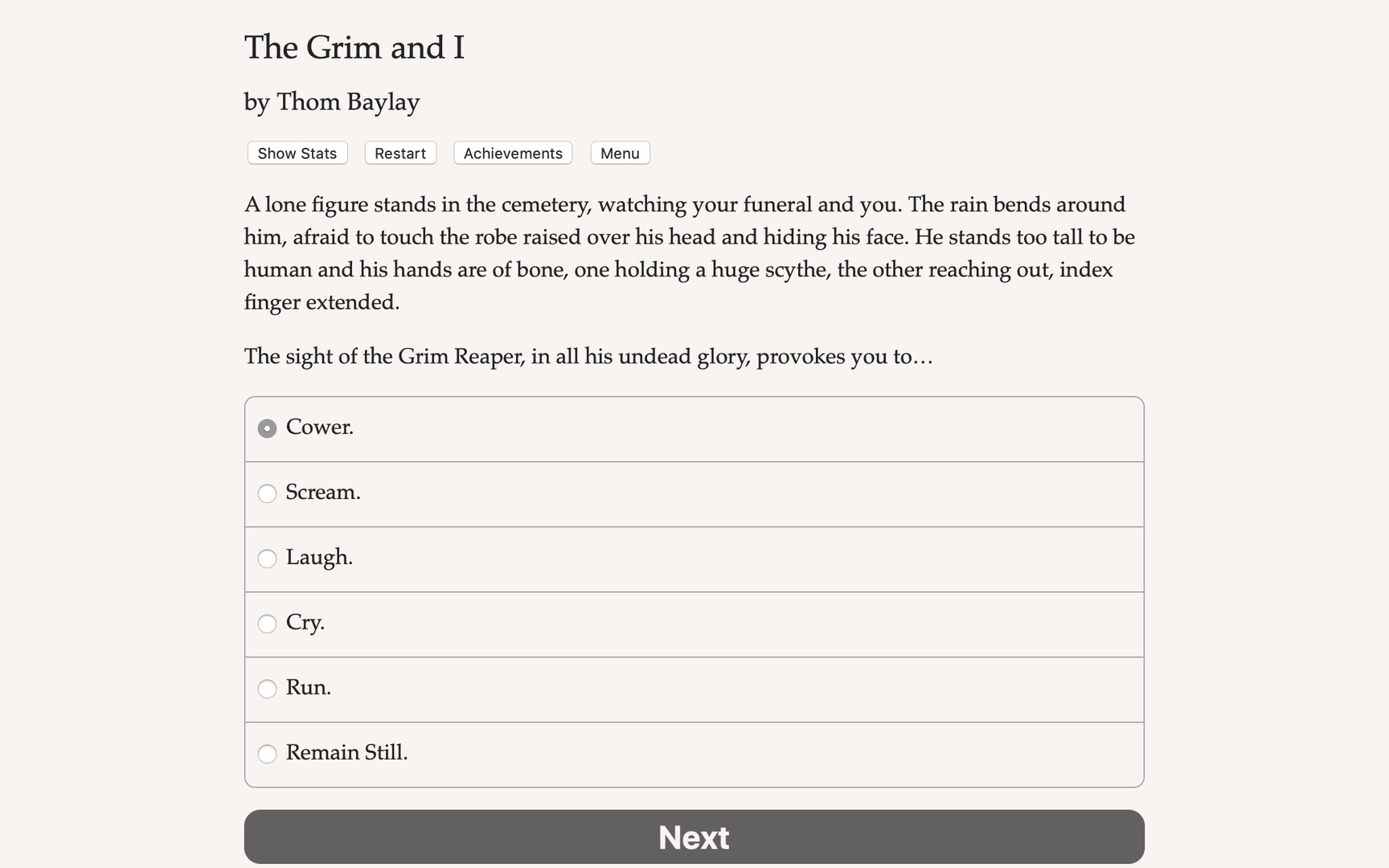 Frequently Asked Questions