New!
Steam Discord Bot
The data platform for everything on Steam
Steambase is the leading destination for video game insights and trends. Track anything on Steam including games, developers, bundles, sales, and more.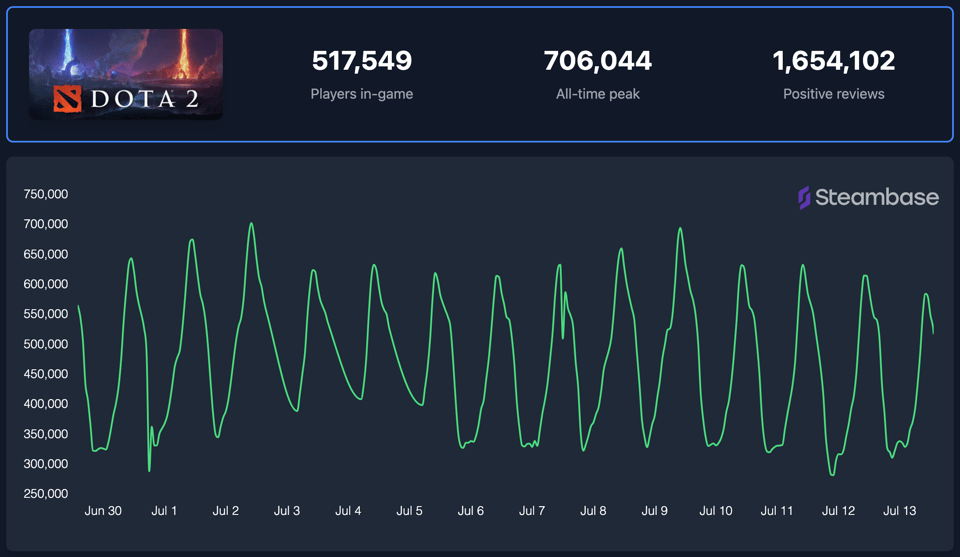 Discover Your Next Game
With over 98,671 tracked games, Steambase helps you the best based on reviews and popularity.
Follow Game Trends
Track current player counts and view Steam charts for any game on Steam.
Most Played Steam Games
The top 100 most popular games on Steam based on current and live player counts.
Trending Releases
The top 50 new games released on Steam this week ranked by number of players.
Most Anticipated Games
The most followed and most anticipated games releasing on Steam over the next 90 days. Rankings are based on the number of followers a game has its Steam Community Hub page.