A Discord bot for all of Steam
Get real-time stats, price changes, and trends for your favorite games on Steam — all inside your Discord server.
Add To Your Server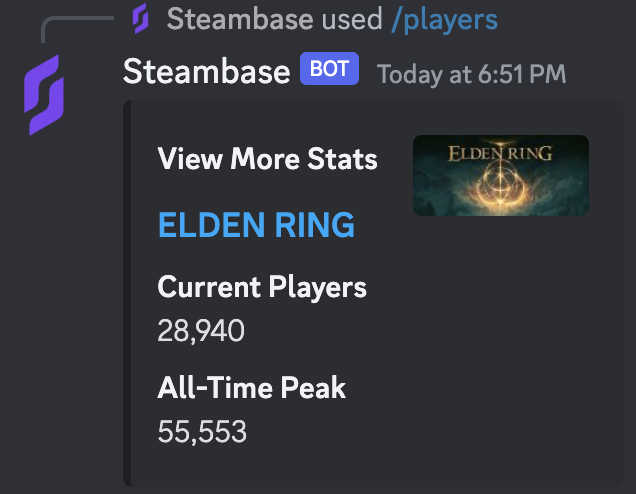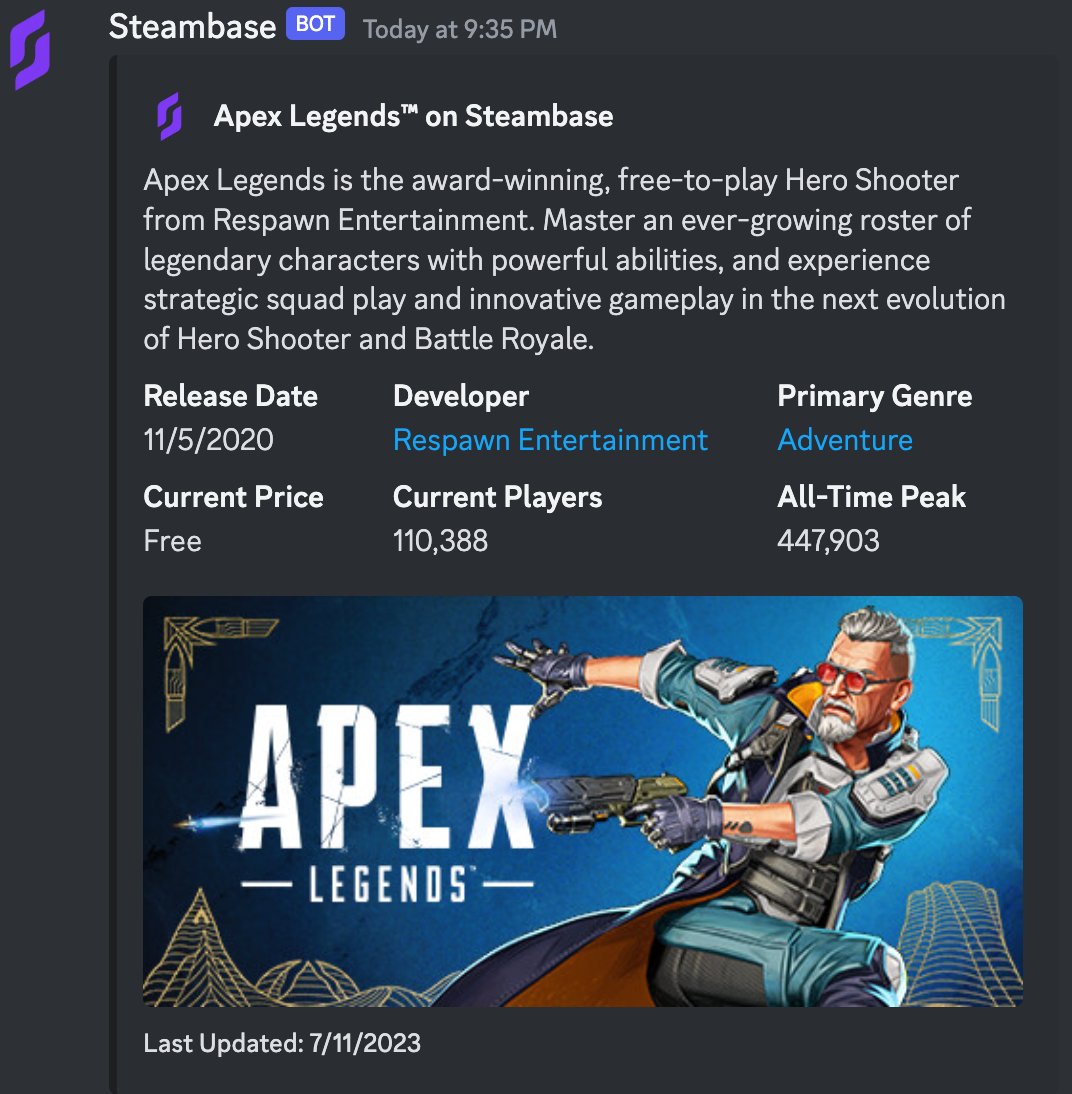 Real-time Player Counts
Easily track real-time player stats for all games on steam using the /players command.
Install the bot
Historical Trends
With the /players command, you may also track historical player count peaks and trends for any game.
Install the bot
Data at Your Fingertips
With the /game command, you may view and share high level stats about a game with your server.
Install the bot